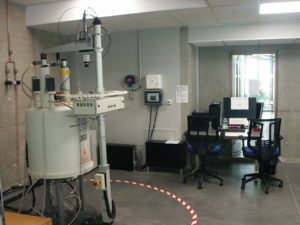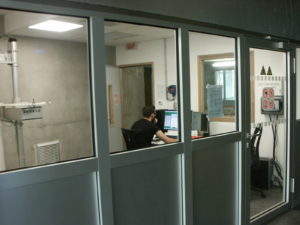 a little more ...
The CCRMN puts at your disposal :
A computer is equipped with processing softwares, softwares for spectrum interpretation. (MNova), simulation softwares (ACDLabs), or softwares for DOSY treatment (Dynamic Center de Bruker.
A small chemistry lab for sample preparation and analysis immediately afterwards is also available on site.
Training sessions about spectra acquisition and processing can be appointed on demand. Contact us!